Gold Members' Content
new!

Articles by Gold members

Products by Gold members

YouTube Videos by Gold members

Latest Tweets by Gold members
foreverinfashion.org articles
The Art of Gifting Heart Necklaces

Fashion is All in the Details

Never Forget Your Customers Come in All Shapes and Sizes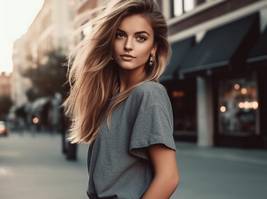 Glasses as a Fashion Accessory?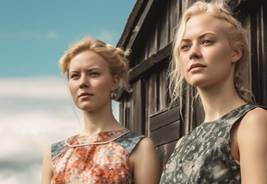 Buying British Jewellery Makes Sense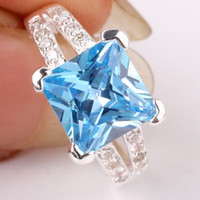 Trendy jewelry on DHgate.com

Number of listings removed from our directory since 1st November 2019 =

81



An interview with Lilia Said from LUXY HIJAB
About Lilia Said
Hello lovelies, Im Lilia the founder of LUXY HIJAB, Our products are uniquely designed and created to be uplifting and inspiring, with all LUXY HIJAB products handcrafted in the UAE using premium fabrics.
I work for LUXY HIJAB
The Interview
Do you wear the fashion items you sell?
Sure i do as I'm hijabi and i only wear LUXY HIJAB products.


How do you stay up to date regarding fashion?
We go above and beyond to ensure our customers receive the highest quality fabrics and the latest designs.


Does your business follow fashion trends, or are you merely catering to your target market regardless of what's going on in the wider fashion world?
our company is based in Dubai the city of fashion


Would you describe yourself as a boutique fashion business? If so, explain why
hijab is a part of our culture and history and is is important as any other piece we wear it should follow fashion trend to match our trendy clothes


What's your favourite fashion trend / era?
modest fashion as it is very comfortable, stylish and elegant. It looks flattering on any body shape, any height, any body structure, and any woman.


Give your prediction of fashion trends in 5 years' time
Minimalist fashion


Where do you get your inspiration from in terms of what fashion items to sell?
From both modern and historical fashion


Would you consider your fashion range to be counterculture or following highstreet fashion trends?
Hijab comes to complete the look and for sure our product always match the fashion trends.


What steps do you take to stand out from your competition?
By providing unique items


What's the most unique way you market your business?
Word of mouth from hijabi's who tried our products!


Do you find social media effective in marketing your business, or do you think it's overhyped?
Sure it's


How long have you been marketing your business online? What changes have you seen in this time?
it has been few months only now and i see a real improvement in sales


How much do you rely upon word-of-mouth marketing?
i would say it's 100%


When did you launch your website? What changes have you seen on the internet since launching your website?
In the beginning of 2019 we launched the website to target United Arab Emirates then we decided to increase our audience to cover the world


What do qualities do you look for in an employee?
Intelligence


What made you get into the business you're in?
gab in the market of online hijab store in our country


What's the thing you hate the most about the industry you're in?
with all the new technology in the fabric and production i have to keep myself constantly searching and updating my tools


What's one thing your target market don't fully understand, but would greatly benefit them if they did?
the quality is important because it makes clothing more durable and comfortable


Do you think the internet is heading in a positive or negative direction?
positive


Is your business a lifestyle business, or are you always looking for continious growth?
continuous growth by adding new products that support the hijab itself.


How did you get your idea or concept for the business?
i wanted to get high quality hijabs that i can wear for myself and meets my satisfaction.


What is unique about your business?
We provide high quality products made from the finest fabrics which is not available in most of the stores or doesn't meet the fashion trends.


If you had one piece of advice to someone just starting out, what would it be?
Focus on the customer needs.


Are there any ethical concerns that your type of business must deal with?
nothing to be mentioned.


What's the biggest problem you are currently facing with running your business?
Nothing so far... Al Hamdulilah.


What works best when talking with your clients/customers - an informal or formal style of communication?
Informal


Is the customer always right?
Yes customers are always right and our number one priority are our valued customers because WE CARE about them and we provide the highest quality to meet their satisfaction.


Have you ever 'fired' a customer?
No!


How much do you focus on after-sales support?
We make sure our customers can always get back to us and they are satisfied with their purchase, if any customer is not satisfied we provide a full refund with extra benifits.