A Stroll Through the Fashion History and Trends of Lima, Peru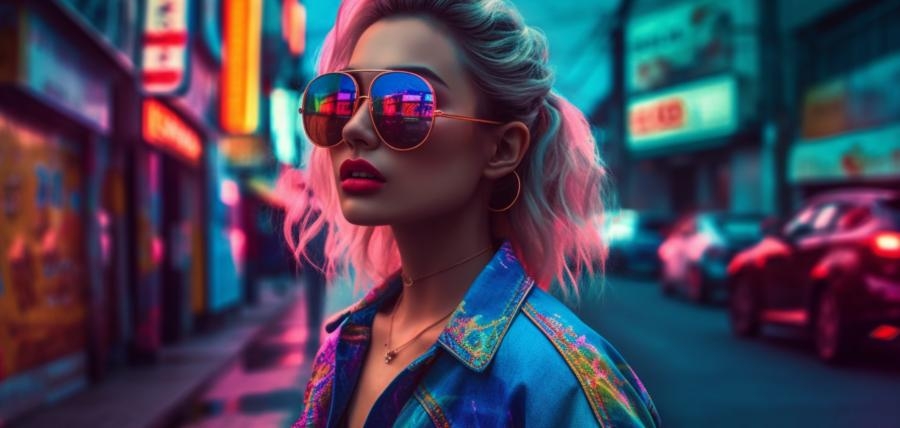 A Brief History of Peruvian Fashion
As I embark on my sartorial exploration of Lima, Peru, I am quickly struck by the kaleidoscope of colors, patterns, and styles that have come to define the city's vibrant and diverse fashion scene. But before I delve into this delightful visual feast, let us take a brief, yet informative jaunt through the annals of Peruvian fashion history. Peru's rich and storied textile tradition dates back more than 5,000 years, when ancient Andean cultures, such as the Moche, Chimu, and Inca, utilized a sophisticated array of weaving techniques, natural fibers, and expansive color palettes to create intricately detailed and symbolic garments. The Spanish conquest in the 16th century brought with it European styles and textiles, which blended with (and sometimes overshadowed) the native designs. However, the cultural renaissance of the 20th century saw a resurgence of indigenous motifs and techniques, creating a uniquely Peruvian fashion identity that persists to this day.
Lima's Contemporary Fashion Landscape
Now that we've sufficiently brushed up on our history, let us forge ahead into the bustling streets of modern-day Lima, where the city's eclectic mix of indigenous, colonial, and global influences converge in a vibrant display of fashion-forward creativity. As a keen observer and participant of this sartorial spectacle, I've identified several key fashion trends and styles that encapsulate Lima's unique fashion sensibilities:
The Alpaca Renaissance
Long before the cashmere craze, alpaca wool was the height of luxury in the ancient Andean world. Though temporarily overshadowed by the influx of European fibers, alpaca has experienced a well-deserved renaissance in recent years, with Peruvian designers and artisans alike embracing the silky-soft, eco-friendly, and hypoallergenic properties of this native fiber. From cozy sweaters to sophisticated shawls, alpaca garments can be found in high-end boutiques and bustling artisan markets alike, offering Lima's fashionable denizens the perfect blend of sartorial style and warm, fuzzy comfort.
Bright and Bold Patterns
While a stroll through Lima's city streets may be devoid of the foggy, monochromatic palette of my beloved London, one cannot help but be entranced by the explosion of color and pattern that permeates the Peruvian capital. From traditional woven textiles to modern geometric prints, Lima's fashion-forward crowd proudly sports an array of visually-striking garments that pay homage to the city's rich cultural heritage while firmly asserting its contemporary flair. Whether donning vibrant tunics, eye-catching accessories, or patterned trousers that would put even the most audacious of peacocks to shame, Lima's residents demonstrate a fearless and joyful embrace of all things bright and bold.
Andean-Inspired Accessories
No fashionable foray into Lima's sartorial landscape would be complete without acknowledging the city's penchant for Andean-inspired accessories. From exquisitely crafted silver jewelry adorned with semi-precious stones to colorful, hand-woven bags and hats, these artisanal creations serve as a tangible connection to Peru's ancient past while simultaneously injecting a splash of vibrant, contemporary style into any ensemble. As a self-proclaimed connoisseur of curiosities, I must confess that procuring a few of these delightful trinkets has become something of a personal mission during my time in Lima.
Ethical and Sustainable Fashion
In a world increasingly plagued by fast fashion and its associated environmental and ethical ills, Lima's fashion scene has boldly stepped forward as a champion of sustainable and socially-conscious style. Pioneering designers and brands, such as Kuna, Anntarah, and Escvdo, have embraced eco-friendly materials, fair labor practices, and support for local artisans, resulting in stylish, high-quality garments that both look good and do good. As someone who admittedly enjoys the occasional frivolity of fashion, it is heartening to see such commitment to ethical and sustainable practices in this vibrant and creative city.
Concluding Thoughts
As I reluctantly prepare to bid adieu to the colorful whirlwind that is Lima's fashion scene, I am left with a profound sense of admiration for the city's ability to both preserve its rich cultural heritage and boldly embrace the future. The seamless blending of ancient and modern, indigenous and global, sustainable and stylish, serves as a testament to Lima's unique and evolving identity as a fashion capital on the world stage. And as I don my newly-acquired alpaca scarf and Andean-inspired trinkets, I cannot help but feel a sense of gratitude for the opportunity to have experienced this remarkable sartorial journey.