12 December 2014
---
Fashion Designers Who Have Put Crochet On the Runway
Unlike knitting, crocheting cannot be done by machine, and so the outfits and accessories that come crocheted are made from hand. Because of this, not many fashion designers choose to use crochet in their runway designs, however when they do, you know it's going to be more than a little special. If you've already bought some fabric online to design an outfit, and are looking for ways to make it stand out, take some inspiration from the following designers who have given us some great crocheted looks over the years.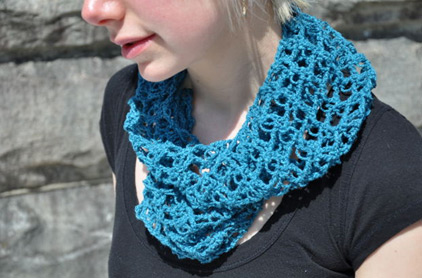 Royalty Free Photo



Dolce & Gabbana
Dolce & Gabbana have created a few crochet items that have proven popular on the runways. Their crochet bags may look bright and hippyish, however they have been immensely popular with celebrities and A-listers. Their traditional Miss Sicily handbag has been the most popular so far. In addition to their bags, they have also created some beautiful crocheted dresses, the most famous being the gorgeous black crochet look that was worn by Madonna in a photo shoot. Dolce & Gabbana clearly aren't afraid of this design style.

Moschino
Moschino's crocheted items have a 70s style look, and have been very popular since they first hit the runways. From super stylish baby doll dresses that don't even look like they've been crocheted, to oversized jumpers, Moschino has designs that cater to people of all ages and tastes. Their items have been hits on the runways, and in stores, and they're never afraid to try something new. With many of their lines featuring crocheted items, we're sure the lines they have unveiled this year will not be the last of them.

Alexander McQueen
Alexander McQueen's runway shows are more like theatre performances than live catwalks. Although Alexander McQueen is no longer with us (he passed away in 2010), his clothing lines really pushed the edges of fashion, and he wasn't afraid to experiment with designs and textures. Just a few of the crocheted looks that he displayed on the runways included a punk-style, long sleeved, crochet top, a beautiful black crochet dress, and an elegant and sophisticated green crochet handbag. Existing designers can take a lot of inspiration from his garments and accessories.

Calvin Klein
Calvin Klein may be most well known for his designer underwear and jeans, however he too has created some great crocheted items over the years. Renowned for his muted tones and natural materials, Klein's crochet designs are very similar to what you would normally expect from him. They're not as outlandish as some of the clothes by designers on this list, however they are beautiful and are items that most people could wear. The best thing about Klein's designs is that many of them can be paired up with other items in his collection. A beautiful cream crochet top goes perfectly well with a pair of his light designer jeans, for example.
If you've been struggling for inspiration, look into the crochet collections from the designers in this article. You're sure to find some great ideas for your own collection.