Body Positivity's Impact on the Fashion Industry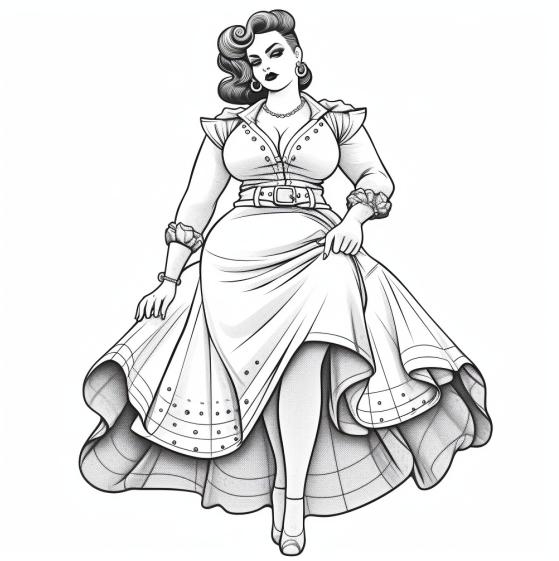 The Slow but Steady Invasion of Body Positivity
As I sit here, hunched over my typewriter, I find myself pondering the age-old question: When did the world of fashion finally wake up and realize that there is more to life than chasing impossible beauty standards? The answer, my friends, is now - or at least, somewhat recently. The cultural landscape has been slowly shifting, and the fashion industry, though it may have taken its sweet time, is finally catching up with the concept of body positivity. It wasn't too long ago that the fashion world was a strange and baffling place, filled with skeletal models who looked like they had just emerged from some twisted Salvador Dali painting. It was as if the industry was on an unwavering mission to alienate and marginalize anyone who didn't fit their narrow definition of beauty. But the times, as that great wordsmith Bob Dylan once said, they are a-changin'.
From Catwalk to Sidewalk: The Diverse Beauty Revolution
Nowadays, you can't walk down the street without being bombarded by images of beautiful people of all shapes, sizes, and colors. Gone are the days when fashion was exclusively the domain of the tall, the thin, and the blindingly white. The fashion industry has begun to wake up and smell the diversity, and this unprecedented level of inclusion is nothing short of revolutionary.
Brands like Aerie and Dove have made waves with their unretouched advertising campaigns, showcasing women of all sizes in their natural, unedited glory.
Designers like Christian Siriano and Prabal Gurung have made a name for themselves by dressing celebrities of all shapes and sizes, proving that fashion doesn't have to be a one-size-fits-all affair.
And let's not forget the groundbreaking work of models like Ashley Graham and Tess Holliday, who have fought tooth and nail to prove that beauty comes in all shapes and sizes.
Of course, the fight for body positivity is far from over, and there are still plenty of people out there who insist on clinging to outdated beauty standards like a barnacle on a ship's hull. But the tide is turning, and the fashion industry is slowly but surely beginning to reflect the diverse beauty of the world around us.
Practical Advice for Navigating the Brave New World of Body-Positive Fashion
Now that the fashion industry is finally getting its act together and embracing the concept of body positivity, you might be wondering how to navigate this brave new world. Fear not, for I have compiled a list of practical advice to help you on your journey towards self-love and sartorial enlightenment.
Reject the tyranny of trends: Just because something is fashionable doesn't mean it's right for you. Don't be a slave to trends and wear what makes you feel good, regardless of whether it's currently en vogue.
Embrace your unique shape: Instead of trying to force your body into clothing that doesn't suit your shape, find clothing that accentuates and flatters your unique form. Remember, fashion should complement your body, not the other way around.
Don't be afraid to experiment: The fashion industry is finally starting to cater to a wider range of body types, so don't be afraid to try new styles and push your sartorial boundaries.
Remember that confidence is the best accessory: No matter what you're wearing, confidence will always be your most powerful weapon. Own your look, and the world will be your runway.
The Future of the Fashion Industry: A Beautifully Diverse Wonderland
As we hurtle towards the future like a bat out of hell, one thing is clear: the fashion industry is finally starting to grow up. This newfound commitment to body positivity and diversity isn't just a passing fad or a marketing gimmick; it's a genuine shift in the way that the industry views beauty, and it's about damn time. As more and more brands, designers, and models embrace the concept of body positivity, the fashion industry is slowly transforming into a beautifully diverse wonderland, where everyone is welcome and everyone is celebrated. And while the battle is far from over, one thing is certain: the future of fashion is looking brighter - and more inclusive - than ever before.