The Fashion Fiesta of Dakar: A Journey Through Time and Trends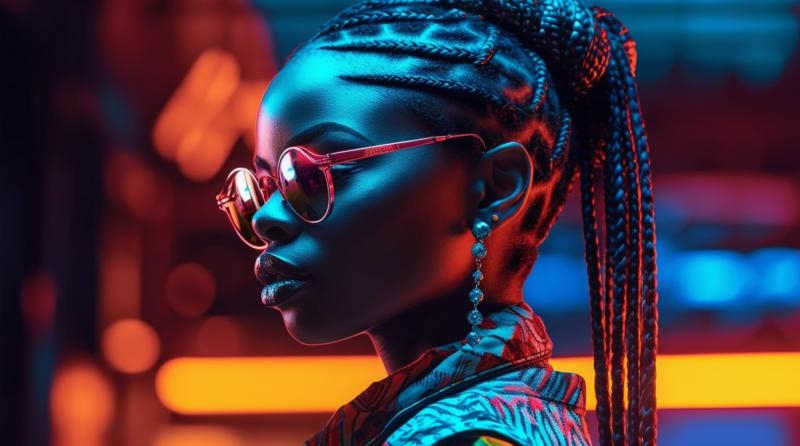 Introduction


Ah, Dakar! The bustling capital of Senegal, where the Atlantic Ocean meets the sands of Africa, and where tradition and modernity collide in a whirlwind of colors, patterns, and styles. Indeed, the city is a melting pot of influences, from its French colonial past to its vibrant African roots. And perhaps nowhere is this unique blend of cultures more apparent than in the realm of fashion.
The Traditional Roots of Dakar Fashion


In order to truly understand the current fashion trends in Dakar, we must first delve into the annals of history and explore the traditional attire that laid the foundation for the city's contemporary style. Let us embark on this sartorial safari, shall we?
Boubous, Thobes, and Kaftans - Oh My!


When it comes to traditional Senegalese clothing, one can hardly ignore the ubiquitous boubou. This flowing, wide-sleeved gown has been a staple of West African attire for centuries, and is typically worn by both men and women. Boubous are crafted from a variety of materials, ranging from simple cotton to luxurious silk, and are often adorned with intricate embroidery, making them not only comfortable but also strikingly beautiful. While the boubou is a mainstay of Senegalese fashion, it is by no means the only traditional garment gracing the streets of Dakar. Men may don a thobe, a long, ankle-length robe hailing from the Middle East, while women may opt for a kaftan, a similarly flowing garment with origins in ancient Persia. It's a veritable United Nations of clothing, right here in Dakar!
Wax Prints and Tie-Dye: A Colorful Explosion


Now that we've covered the basic silhouettes of traditional Dakar fashion, let's turn our attention to the vibrant world of textiles. Wax prints, also known as African prints or Ankara, are a hallmark of West African clothing, featuring bold, colorful patterns that can be at once geometric, floral, or anything in between. Wax prints are so deeply ingrained in the culture that they even carry their own proverbs and stories, making them not only visually stunning but also imbued with rich cultural significance. For those who prefer a more organic, free-flowing aesthetic, there's always the option of tie-dye. Though often associated with the hippie movement of the 1960s and 1970s, tie-dye actually has a long history in West Africa, dating back to the 11th century. Skilled artisans use a variety of techniques, from folding and stitching to the use of wooden or metal boards, to create dazzling, multicolored patterns that are truly one-of-a-kind.
The Modernization of Dakar Fashion


While the traditional garments and textiles of Dakar remain popular, the city's fashion landscape has evolved to incorporate modern trends and global influences. With an ever-growing middle class and a thriving art scene, Dakar has become a hub of creativity and innovation in the world of fashion.
Global Influences, Local Twists


What makes Dakar's fashion scene so intriguing is its ability to fuse international trends with its own unique cultural heritage. For example, it is not uncommon to see a stylish Senegalese woman in a chic, Western-style dress, crafted from vibrant wax print fabric. Similarly, men may pair a tailored suit jacket with a colorful boubou, creating a look that is at once contemporary and unmistakably Senegalese. This fusion of influences extends beyond clothing and into the realm of accessories as well. Bags, shoes, and jewelry often feature a mix of African motifs and modern design elements, making for truly eye-catching statement pieces.
Designers to Watch


As Dakar's fashion scene continues to thrive, a number of talented designers have risen to prominence, both within Senegal and on the international stage. Some names to keep an eye on include Selly Raby Kane, whose avant-garde collections have garnered attention from the likes of Vogue and Elle, and Adama Paris, who founded Dakar Fashion Week and has showcased her designs in New York, Paris, and Milan.
Conclusion


From its traditional roots to its modern, global outlook, the fashion scene in Dakar is a fascinating reflection of the city's diverse cultural history. Whether you're wandering the streets of the bustling city center, perusing the vibrant markets, or attending a chic art gallery opening, you're sure to be dazzled by the kaleidoscope of colors, patterns, and styles that make up Dakar's unique fashion identity.